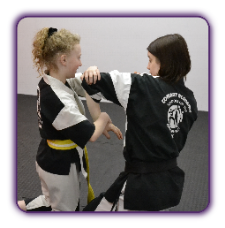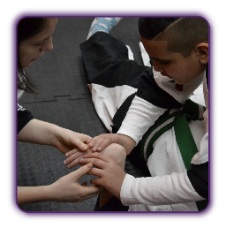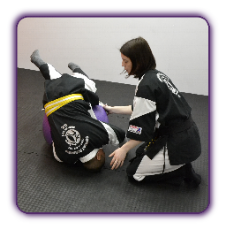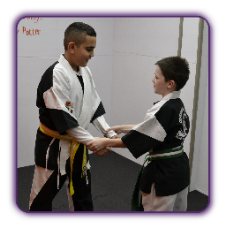 The Kickstart Learning Centre offers two-to-one martial arts sessions for children and teens. Sessions are in association with Combat Academy UK which has been running for over 25 years and provides a comprehensive grading structure and syllabus which your child would have the option of following allowing them to work towards coloured, graded belts.
The four main aspects of the club are jujitsu, ground fighting, kickboxing and Filipino martial arts although the club embraces a variety of styles and influences.
Jujitsu is a traditional Japanese martial art literally meaning 'gentle art'. It is based around using pins, joint locks and throws to defend yourself and relies on using your opponent's energy against themself rather than exerting your own force.
Sessions take place in the Centre's gym, which is covered in high quality safety mats and contains a range of training pads as well as a full-size freestanding punch bag.
Safety equipment, such as boxing gloves can be borrowed from the Centre, but if your child wishes to participate in the grading system, they will need a club uniform.
Kerry is a fully qualified black belt instructor with over 20 years martial arts experience and she is fully insured as well as first aid trained. She has been a member of Combat Academy UK since she started martial arts at the age of 15 and she taught at a children's martial arts class for several years. She has experience of teaching martial arts to children who have special educational needs and is able to adapt her teaching to suit a variety of needs. Please visit
www.combatacademy.co.uk
for more information about Combat Academy UK.