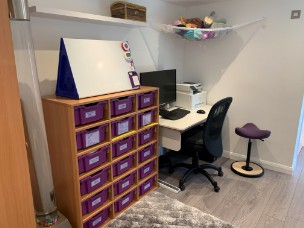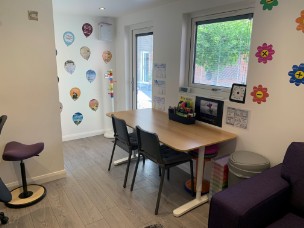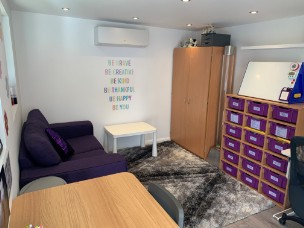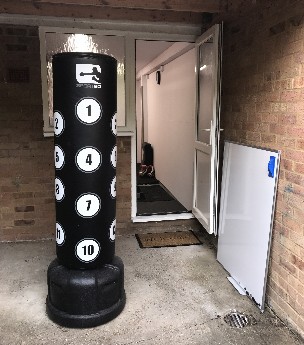 The Kickstart Learning Centre has all the facilities and resources needed to engage and motivate children and to ensure they are comfortable and safe.
The Centre is made up of the classroom, the gym and the garden as well as a toilet within the classroom.
Children are encouraged to work in a way that is comfortable for them and there are different work areas and types of chair to sit on. Each child's sensory needs are taken into account and the environment is adapted to suit each individual child. There is also a sensory blackout tent and large colour-changing bubble tube for those who benefit from these things.