School Holiday Neurodiversity Workshops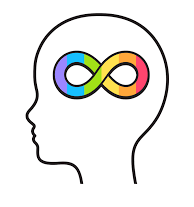 Booking
Places are offered on a first come, first served basis and payment must be made in advance. Additional workshops may become available dependent on demand.

Location
All workshops take place at the Wooburn Scout Headquarters near High Wycombe with a maximum of eight children participating in each workshop.

Purpose
We are running these workshops to give neurodivergent children the opportunity to find out how their unique and wonderful brains work; discuss issues related to being neurodivergent; and enable them to spend time with other neurodivergent children.

Meeting Needs
Our staff are experienced at working with neurodivergent children and supporting their individual needs. For example, workshops will include movement breaks and there will be sensory resources available to anyone who needs them.

Staff
All workshops are run by qualified teachers who are neurodivergent themselves so they understand what it is like growing up with a brain that works differently to many other people's. There will be a minimum of two staff members present at all times and at least one staff member will be first aid qualified. All staff members are DBS checked.

Cost
Individual workshops cost £30
for 1.5 hours and £40 for the 2-hour sibling workshop.
Suitability
All children attending the workshops need to be able to participate in a group environment safely and have the ability to engage in discussions about neurodiversity. Children may attend whether they have a formal diagnosis or not and whether they are aware of any diagnosis or not. A key factor of the workshops is that all the children attending want to be there so please discuss this opportunity with your child before booking.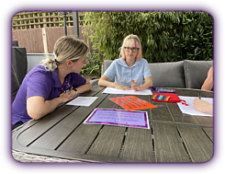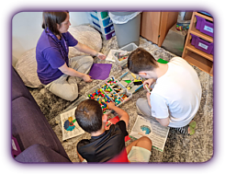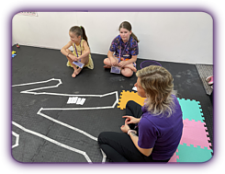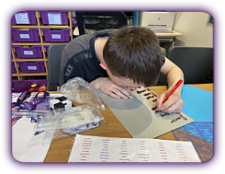 It's great to be me
The group will explore what it means to them to be neurodivergent. They will do activities to build self-esteem and confidence and learn how to advocate for their needs in different situations.
The group will learn about where in the brain emotions are processed and why neurodivergent people often experience higher levels of emotional dysregulation. The group will discuss their experiences with emotional dysregulation and a variety of strategies to help manage emotions will be explored.
The group will learn about the eighth sense of interoception and how this is sometimes an area that neurodivergent people struggle with. They will each explore their own body's signs and reactions to a variety of stimuli and how these link to the emotions they feel.
The group will explore what they are looking forward to and worried about before entering the new school year. They will think about why school can be so challenging for neurodivergent children and look at strategies for being organised, making homework less stressful, managing friendship issues and helping their teachers to understand them better.
This workshop is especially for neurotypical siblings to find out more about how their neurodivergent sibling's brain works; why they might sometimes be treated differently to them; and how to ensure that both of their needs get met.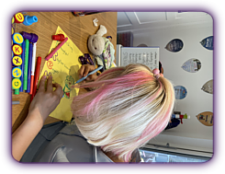 What do parents say?

"Small group work seldom works with him at school so the ease with which he joined in your session is a testament to your skills and empathy."
"Attending the workshops was the first time in years I had seen my son run to the car because he could not wait to attend the next workshop."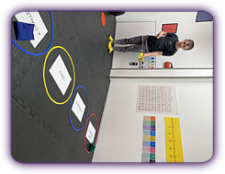 | | | | |
| --- | --- | --- | --- |
| | | | |
| | | | |
| | | Tuesday 1st August | |
| | | | |
| | | | |
| | 11-14 | | |
| It's great to be me | 7-10 | | |
| | 11-14 | | |
| | | | |
| | | | |
| | Entering Year 3 or Year 4 | | |
| | Entering Year 5 or Year 6 | | |
| | Entering Year 7, Year 8 or Year 9 | | |